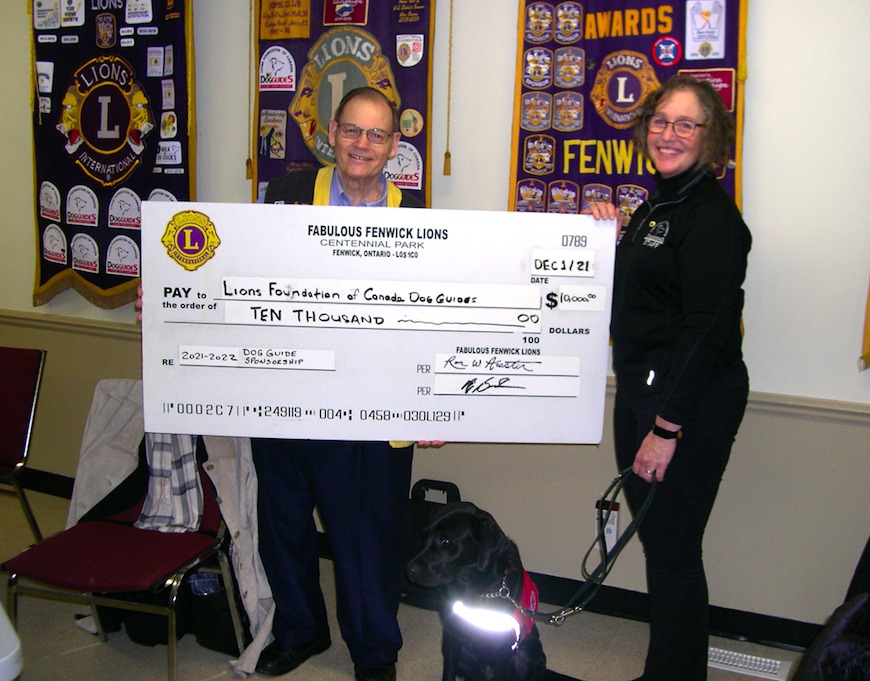 Photo description: Fenwick Lion Chief Jeff Pickup  presenting cheque to Kelly Russell, Lions Club Liason
Fenwick Ont – The

Fabulous Fenwick Lions Club

donated $10,000 as part of the recent Lions Match program. Thanks to the matching gift from Dr. Don and Joyce Hilton of BC, the club will be sponsoring two new Hearing Dog Guides teams and two new Canine Vision teams.
The Fabulous Fenwick Lions have been wonderful supporters of the foundation for many years. Through their annual Classic Car Raffle, they raise funds to sponsor Dog Guide teams. To date, 26 Dog Guide teams have been sponsored through their generosity!