Tickets can only be ordered online through our secure automatic ticketing system. Please do not send payment in the mail. All payments received by mail will be returned.
WELCOME!
The Fabulous Fenwick Lions are dedicated to supporting our local community and numerous worldwide Lions initiatives.
Club Meetings are held the first and third Wednesday of the month from September to June. If you are interested in becoming a member or want more information on how to join,  speak to any Lion or contacts us here.
Carnival 2022 - Recap Video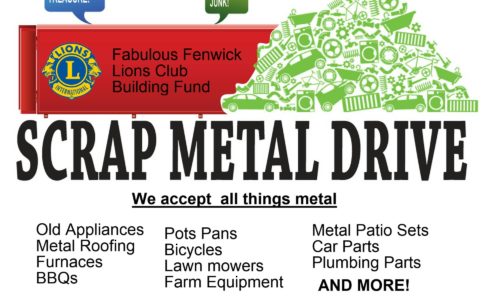 Scrap Metal Drive
On-Going Scrap Metal Drive
Bin is located in front of our Club House
999 Church St Fenwick