Friday February 2, 2018
10 am
Centennial Park
999 Church St.
Fenwick
It's Official
Six More Weeks of Winter – Just like it is now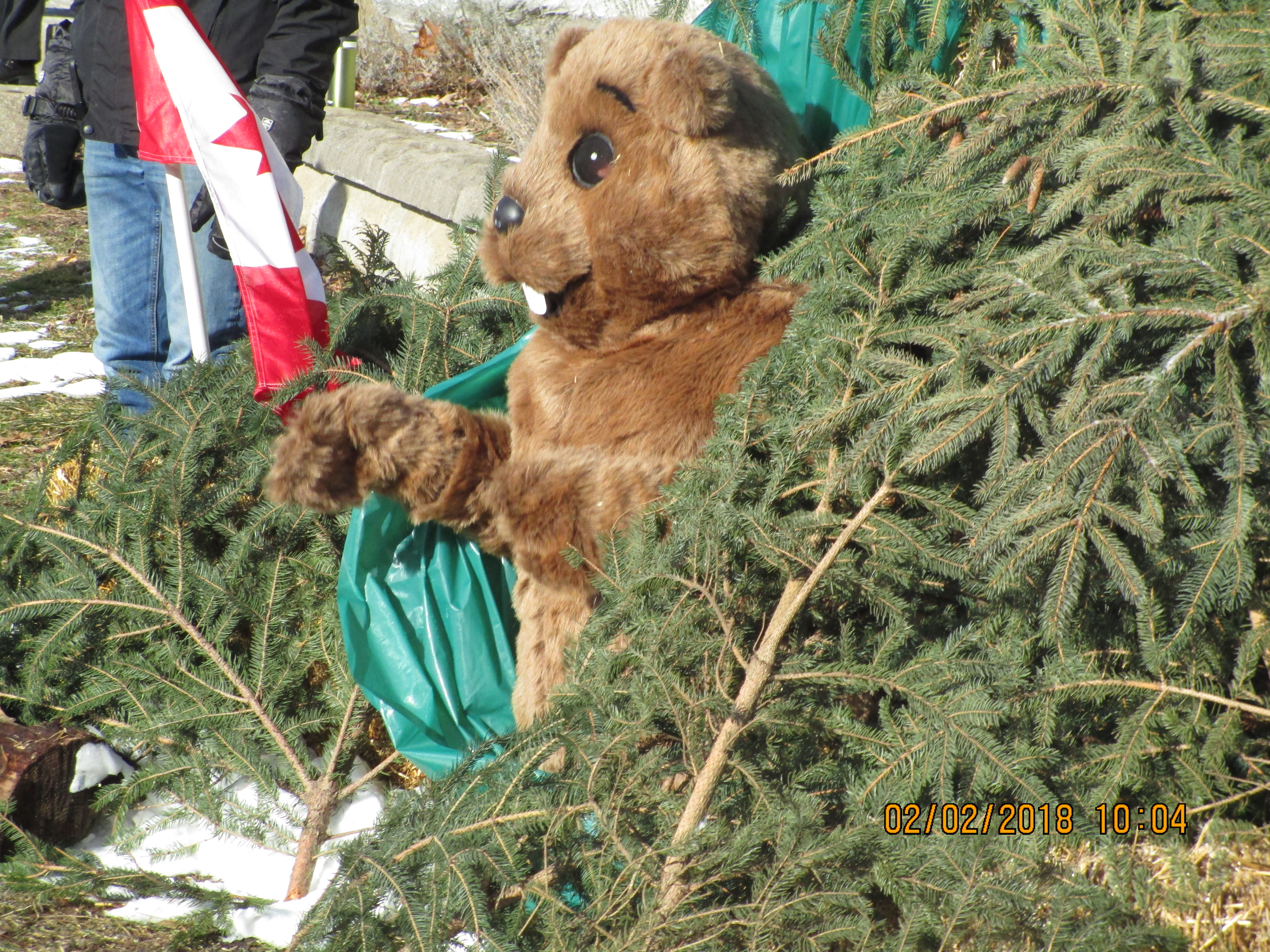 Friday February 2nd dawned sunny, cold and windy.  Students from the primary grades of local Fenwick Schools braved the elements to wake Fenwick Flossie from her winter slumber.
At about 10:15 the shouts of Flossie, Flossie, Flossie finally roused the sleepy head and she crawled out of her den, much to the delight of the gathering.
Snacks of cookies and hot chocolate were enjoyed by all (except Flossie, of course).
Many thanks to YourTV Niagara for covering our event. Watch their video below.
A big thanks also to the Welland Tribune for their coverage.
Thanks too to Niagara This Week