New Draw Date!
Fabulous Fenwick Lions
4th Annual Classic Car Raffle
1968

Appraised at $35,000.00        Only

10,000

tickets Printed!
Tickets 

$10.00/ea

Scroll down for Ticket order form
The winner will be announced at our
Saturday, September 12, 2020, at 3:00 pm
Due to the Covid-19 Pandemic and the cancellation of all the events we bring the car to in order to sell tickets we have been granted permission by the Alcohol and Gaming Commission of Ontario and the Town of Pelham to postpone the draw for one year.  All tickets will still have a draw date of Sept 12, 2020, but will actually be drawn on Sept. 11, 2021. We apologize for any inconvenience this may have caused. 
NEW Draw Date
Saturday, September 11, 2021, at 3 pm 
Proceeds to:

And
Lion's Community Projects
Like us on Facebook so you can watch the draw

Live

!
Click on images below to enlarge
Sponsored By:
Please fill out the form below to order your tickets. Once completed forms are processed your tickets will be mailed to you via Canada Post.
Thank you for your support and GOOD LUCK!
To purchase tickets online you must be at least 18 years old and be a resident of  Ontario, Canada. The winner of the car will incur all shipping costs from Fenwick Ont.
Please allow up to 72 hours to receive a confirmation email that your ticket order has been processed
Font Resizer
oldcarraffle.com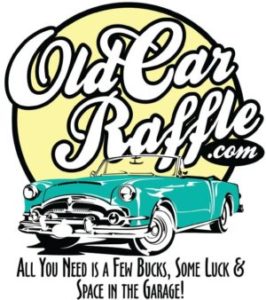 Car Show listings