What's Happening Today
 Interested in a vendor space? Click Here
8 am – noon
 

Breakfast Served At Food Booth
Peameal bacon, cheese and egg on a bun
9 am to 9 pm
Niagara Antique Power Association Display
Tickets Available for Wheels & Waves Raffle
 

12 noon – Closing
Food Booth open
Delicious hamburgers, sausage, hot dogs,(fried onions if you want them)  french fries, pop, coffee candy bars etc.
12 noon to 6 pm
Lioness Penny Sale In the Clubhouse
You could buy household items, books, gift certificates and gift baskets for just a penny
12 noon to 6 pm
Pony Rides
1 pm
Midway opens

Free rides all day For Children/Youth with Special Needs 
2 pm
 Plant Auction
Come join us as we auction off shrubs, hanging pots, bedding plants and other garden items.  All items generously donated by local growers and merchants.
Many Thanks to the following for their generous support
Bloomin' Crazy
Bill Vanderheide Auctioneer
Clarence Service Centre
DeKorte's Landscaping
Fenwick General Hardware
Floral Dimensions/ Nature Lovers Greenhouse & Garden Centre
Glasbergen Greenhouses Ltd
J.M.Peeters Nursery Ltd.
Mr. Alan Beamer
Paul's Garden Centre
Rice Road Greenhouses
Sobey's Fonthill (Ron Kore)
VanVliet Greenhouses
Wierenga Greenhouses
Willowbrook Nurseries
Slappendel Greenhouses
Red Boss Pyrotechnicians
Townsend Amusements
Premier Equipment Ltd. Smithville
Town of Pelham
Town of Pelham Station #2 Firefighters
Shorthills Fire and Rescue
Bethany Christian Reformed Church
Fenwick Lioness
Avondale - Haist St.
Fonthill
Avondale Fenwick
Avondale North Pelham
10 pm
 

Join us for our Fireworks Spectacular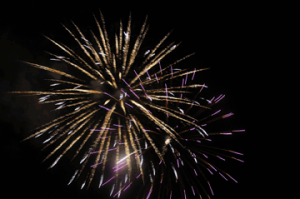 11 pm
Midway Closes
Patronize our friends at Townsend's Amusements
CLICK HERE to visit our friends at Red Boss Fireworks:Red Boss